TALK & LISTEN MOTORSPORTS
TOGETHER, ANYWHERE
Most racing fans have never been to a race. Or witnessed a pit stop in person. Or spoken to their favorite driver, crew chief, or team owner. Their only connection to the sport they love is strictly one-way - via TV broadcast, digital live stream, or podcast.

Coliseum ends that dynamic by putting fans in the same room as their motorsport heroes. Utilizing a two-way audio mobile app, Coliseum creates a live, direct, and personal connection between racing fans and racing personalities. On a platform developed specifically for all global motorsports fans, teams, and series.
Submit your email to be notified when Coliseum goes live!
• Don't worry, we will not spam you.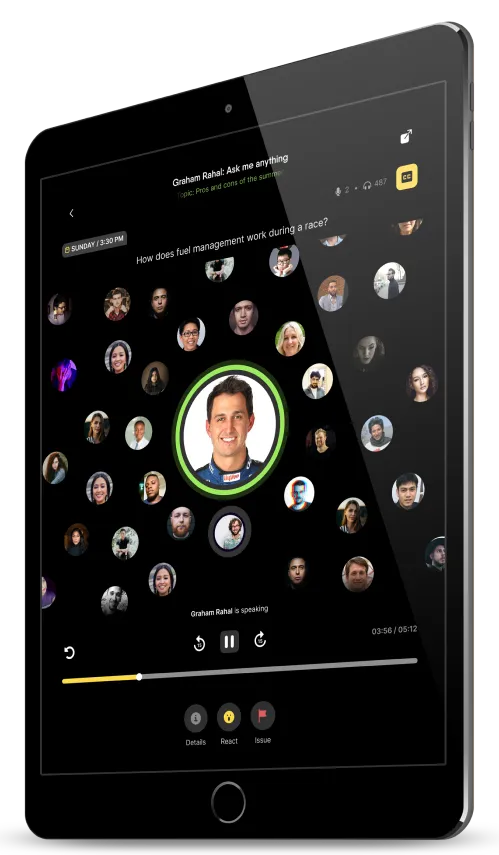 TWO-WAY AUDIO CONVERSATIONS
LIVE / UPCOMING / ARCHIVED
Join, schedule, or replay a stream to ensure that no great conversation is missed.
Coliseum puts you alongside fellow enthusiasts and racing stars, "In the room" when the unforgettable stories are told and history is being made.

Participate in conversations by asking a question, suggesting topics of discussion, or reacting to comments made within the discussion.

Hate to miss anything from your favorite driver or team engineer? Set a reminder for an upcoming discussion or listen to replays of past shows.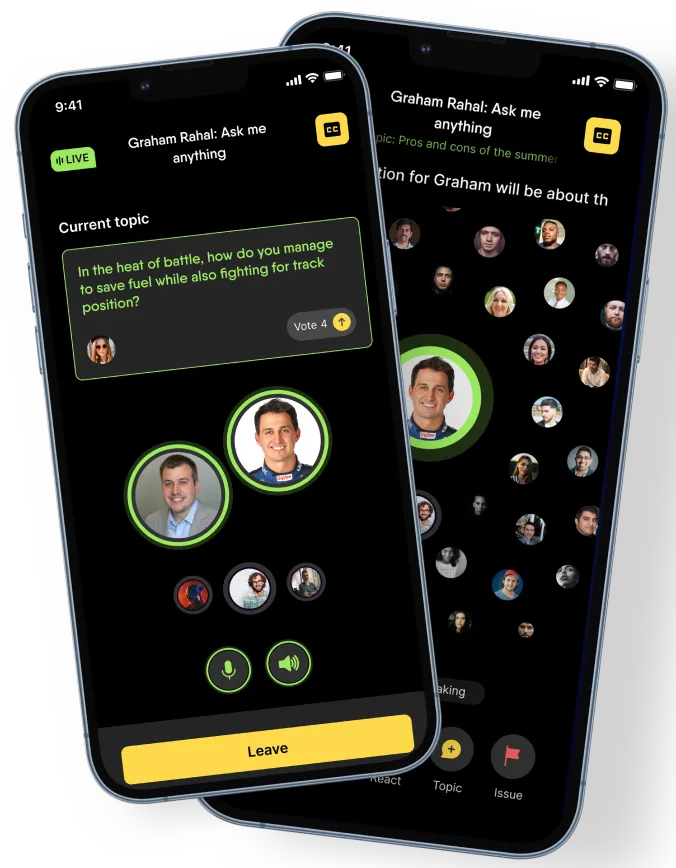 SPEAK FREELY
Robust but respectful moderation encourages spirited conversation while maintaining a safe space for creators and fans alike, even within a large stream.
REACT & INTERACT
Share reactions to what's happening in live and archived discussions.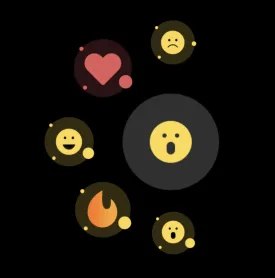 PERSONALIZED CONTENT FEED
What matters most, based on your racing interests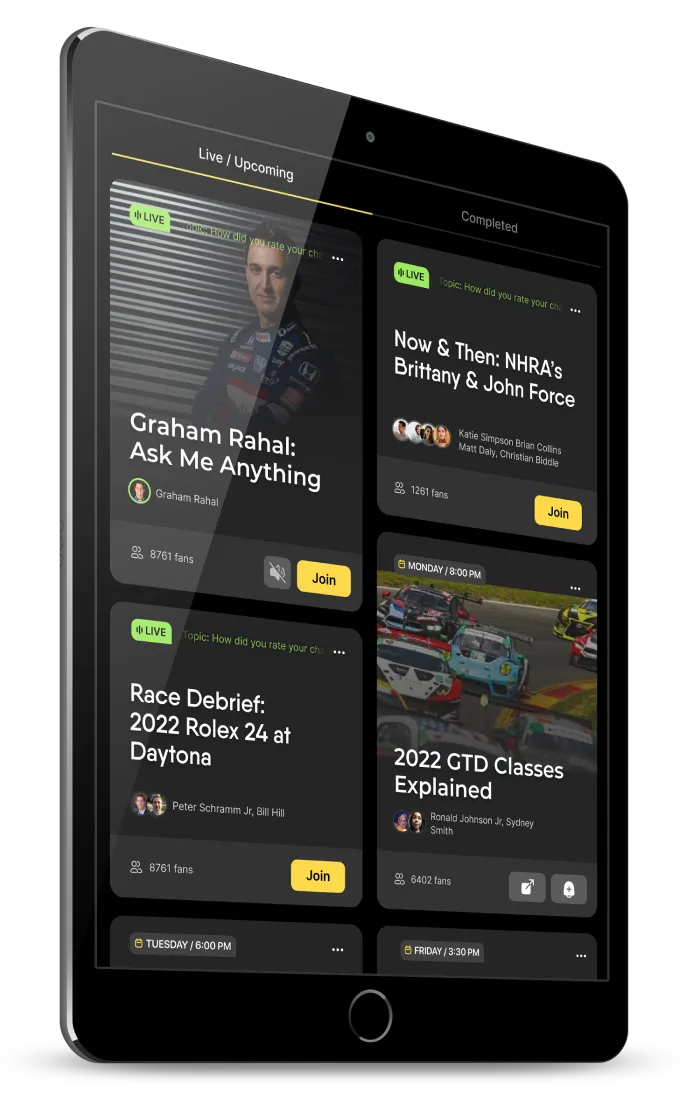 Follow your favorite drivers, teams, series, and room hosts to surface discussions that match your motorsports interests. Whether it's aero rules, pit strategy, or a driver's favorite bands, if people are talking about it on Coliseum, it'll appear in your feed.

The scope of that feed also expands as your interests and participation grow, evolving with each conversation to more accurately reflect your racing passions. Or use the powerful Search function to explore new, previously undiscovered corners of motorsports.
FAN PARTICIPATION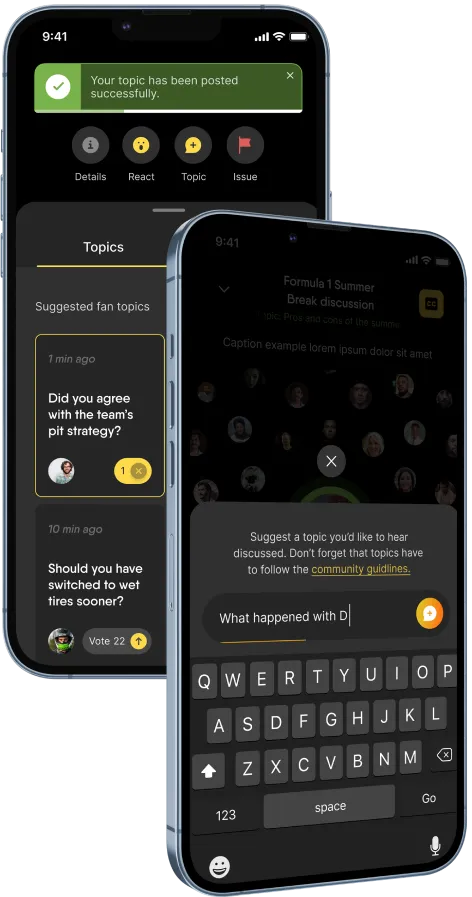 INFLUENCE THE CONVERSATION
Make your voice heard by requesting to ask a question within a room or by submitting topics for discussion. This gives all participants the opportunity to contribute at a level they're comfortable with. These submitted topics can then be voted on and reacted to by everyone to help surface the subjects of greatest interest.

Topics being discussed in a live stream can also be previewed before joining it to give prospective participants a feel for what's going on in any conversation.
JOIN NOW
Be part of the conversation. Share space with the stars of motorsport - learning, growing, and contributing within a vibrant new motorsports community.

Sign up now to receive special promotions and access to our beta launch.
Submit your email to be notified when Coliseum goes live!
• Don't worry, we will not spam you.